We all need a mentor!
MentorYou is a personalized coaching program for job seekers (mentees) by professionally active people (mentors) who put their expertise and knowledge of the labour market to the service of the professional integration of mentees.
Together for six months, they form a pair and have only one goal: winning the challenge of finding a job!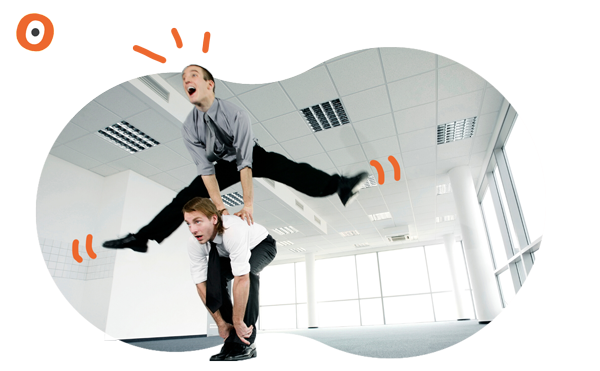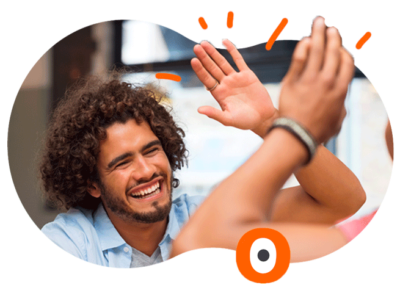 By whom?
Mentors are enthusiastic, professionally active volunteers, with attentive listening, dialogue and creativity abilities. Their role is to built an even relationship based on trust, and to offer a better comprehension of the professional world.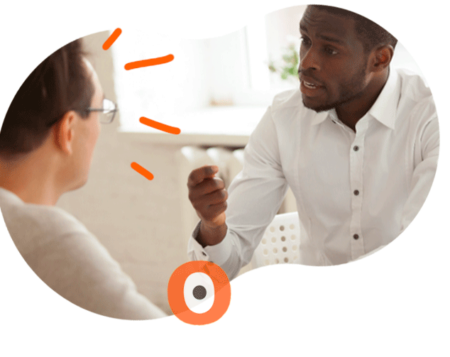 For whom?
This coaching program is available for any mentee domiciled in the Brussels area, looking for a professional activity, training, internship and/or professional reorientation.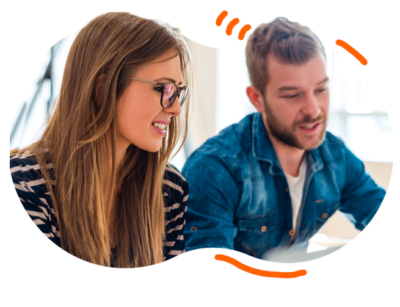 Let's work together!
Actors involved in socio-professional integration, training centres, some schools and institutions for social advancement are committed to working with us and offer the MentorYou program to a maximum number of people seeking employment, training, internships and/or professional reorientation.
Why not you?
To be a partner means:
Working together for employment in Brussels
Going further in our respective projects
Sharing information, resources, experiences
Belonging to the network of partners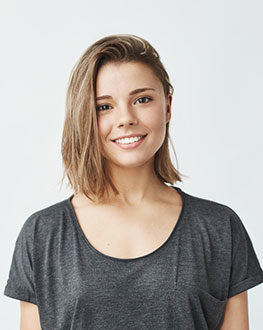 "My mentor gave me self-confidence for my interviews, now I face them with much less stress. We continue to work on underscoring me and to think about other possibilities for the future in the professional world. Very nice project for young people!"
Mentee P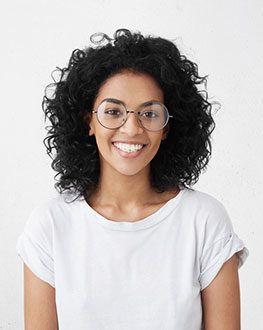 "Respect and trust take time to build. It is a relationship of equals, different from a professional relationship. It is an informal relationship, with no hierarchy or logic of control."
Mentor D.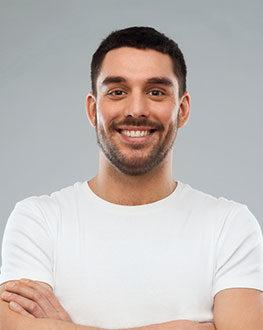 "I worked in depth with my mentor on my career project. I was able to identify what I wanted to do with my life, to face the family obstacles by preparing with my mentor the arguments for my parents. Without mentoring, I wouldn't have had the courage to do all that."
Mentee P
"My kid got a job! I didn't think it would be so complicated, she had a degree in social work. I perceived the job market differently."
Mentor D.
"MentorYou allowed co-workers to discover their colleagues in a different light (...) and to feel a certain pride in belonging to a committed company that wants to help move the lines."
K. HR manager
"Employees of the structure have engaged in mentoring with MentorYou and this experience has fostered the development of skills and qualities that are not always valued in their work (...) I'm thinking of empathy, giving of self, listening..."
P. Manager
"We need to work with the mentors because the end goal of all the efforts of young people, local missions, associations, is ultimately employment. The more meetings there are between young people, companies and us within the framework of MentorYou, the more time we will save in their socio-professional integration."
B. Local mission
"We work with low-skilled people in the green space maintenance sector. At the end of their integration process with us, we pass the baton to MentorYou. We are always proud to know that they have found a stable job! The end of a great journey! Happy end finally! Great teamwork!"
X. Social economy company.
"I'm seeing if the infrastructure I work in needs a profile like my mentee. Even if it's temporary, it would allow him to regain recent experience, it would give him confidence."
Mentor A.
Any question about the MentorYou program?